ACI Journal Service

Friday, June 23rd.
Please join us as we celebrate ACI and Elysa Blumenthal!
The Journal service will be held on Friday, June 23, 2023, and the ad deadline is June 13, 2023. Please submit your ads, which may be tributes to the honoree, to members of the ACI community, or to your own family members and friends, as soon as possible. 
There are two ways to submit and pay for your ads:
Option 1: Design and pay for your ad online
Option 2: Print and return our paper ad form
We thank you for helping to make this a memorable Journal for our special honoree! Please reach out to Janet at [email protected] with any questions! Sample ads and tributes are available for viewing on our website
Educational Programming at ACI

Thank you to all who joined us for our final Tot Shabbat and Junior Congregation – it was a great turnout and a fantastic way to end off the year. Hebrew School classes have now also concluded for the year.
Want to learn more about our Shabbat children's programming or Hebrew School? Please reach out to our President Ari Gershon at [email protected], or reach out to the ACI Office!
Stay tuned for information about fall programming!
Egalitarian Synagogue in
Astoria, Queens
Astoria Center of Israel (ACI) is an egalitarian and musical synagogue that maintains a Conservative Jewish tradition and is built around a warm and wonderful congregational community that both embraces and shares a deeply meaningful, grounded, relevant, and inspiring understanding of Jewish life and living.
Join Us
ACI offers Jewish religious, cultural, and education services, as well as providing a long history of civic leadership throughout our 98 year history.

Ask our members what they love about ACI, and you'll find lots of answers: our warm congregation, beautiful meaningful services, many activities and programs, a place to grow Jewishly in a welcoming supportive environment, and a congregation where your talents and energy are needed and welcomed. ACI really is a special place, and we welcome you to be a part of it.
Shabbat
Saturday Mornings at 10 AM
Office Hours
Rabbi Josh holds weekly office hours Tuesday from 2:30 to 5:30 PM. Drop in, get to know us, and say hello!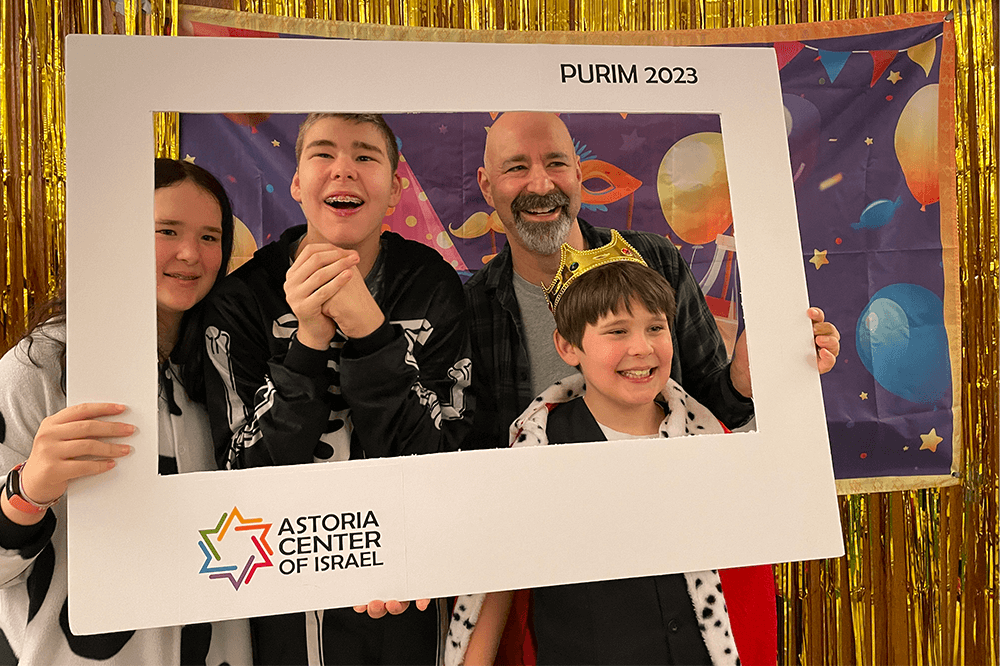 Newsletter
Sign up to get the latest news and updates and join our mailing list